På svenska tack
The Pullwinder "Vargen"
- A winch without engine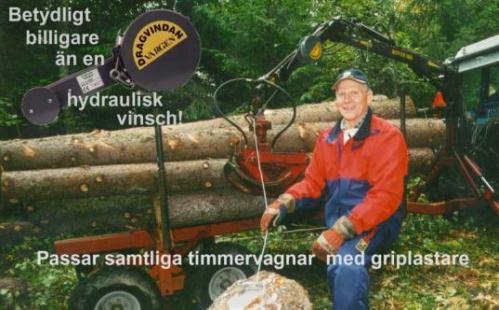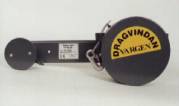 The Pullwinder "Vargen" is today in full production. New version! The length of wire is 20 meter (60 feet). (In Figure below, an animation of the Pullwinder is shown.)
Manual (Swedish)

"Winch hook Läggav" Automatic winch hook
Manual (Swedish)

The Lift Support A lift support for easy handling of the heavy timber trailer crane hydraulic valve block, during mounting to, or dismounting from, the tractor cockpit. When the forest trailer is not in use, the Lift Support is as a good parking station for the valve block, not lying on the ground.
Manual (Swedish) 1
Manual (Swedish) 2

Where to order the products?
They are manufactured by HT METALLTRYCKERI AB, just call them on +46 8-56034146 to order.

HT METALLTRYCKERI AB
BRYGGAVÄGEN 115
178 31 Ekerö
Stockholms län
Telephone: +46 8-56034146

Product description of the Pullwinder
The Pullwinder is a winch system including a winder and parts for locking and steering of the wire using the tilting and twisting movements from the hydraulic arm as motive power.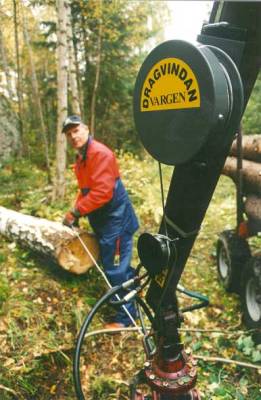 A picture of a Pullwinder. The Wire, which is 6mm in diameter ( about 0,24 inches) has a length of 20 meter (about 60 feet). If looking at the heading: PICTURES, You will see some more views of the Pullwinder.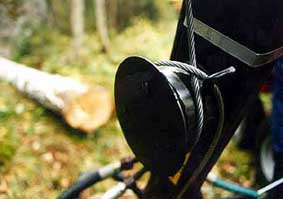 A close picture of the wire-locking-part (patent pended). The wire is turned around the low friction axes in a single cross loope.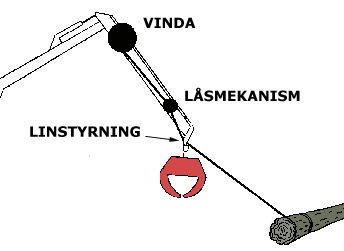 A sketch of a Pullwinder and the primarely parts included.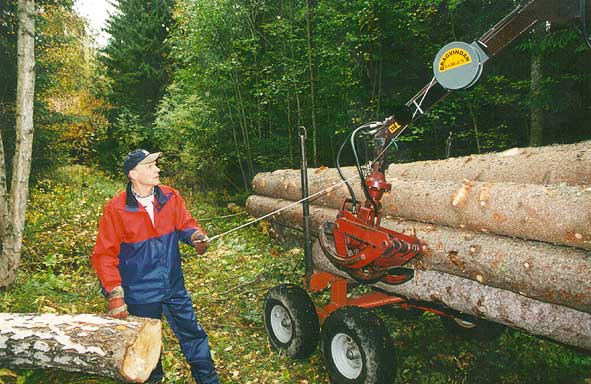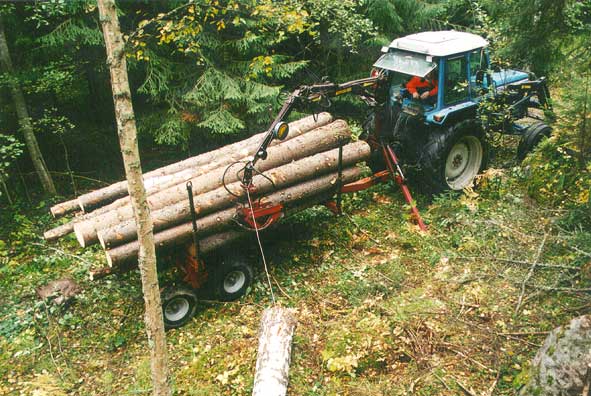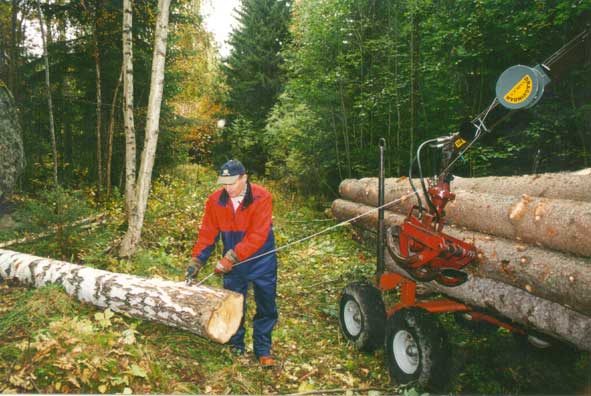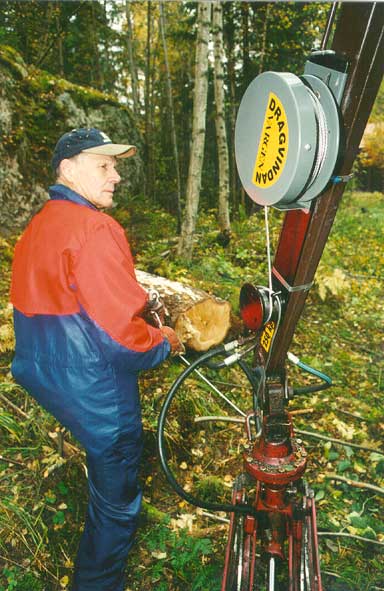 Address: Strandvägen 3, 82393 Segersta
Telephone: 0278-653367, 070-556 11 04